100T Papasmithy, a General Manager of 100Thieves recently shared a lot of information regarding their organization and its philosophies. Here you can find the full-length interview, while we focus on one of the most hyped rising talents the North American scene has seen in years.
Below you can find the summary part of 100T Papasmithy 's interview regarding 100T Kenvi:
"I can tell 100 Thieves is developing future LCS stars. Specifically, I want to talk about Kenvi. Many people have eyes on him to become this top-level LCS jungler. What do you feel like his timeline for LCS is like?"
Papasmithy: "Kenvi is actually the first player that I looked at. When we first developed the idea to create an amateur team, Kenvi was the first player the scouts recommended me to. For us, we wanted to target high school players who could not commit full-time to esports but could in the future.
For people who do not know Kenvi, he is Filipino born and moved to Canada a couple of years ago. He is very soft-spoken and unsure of himself. However, his gameplay is just cerebral. You could see from his gameplay that he is a very mechanical and talented jungler. He is so mechanically blessed that investing in him was a no-brainer. It is obvious this kid is going to be the next star of the LCS.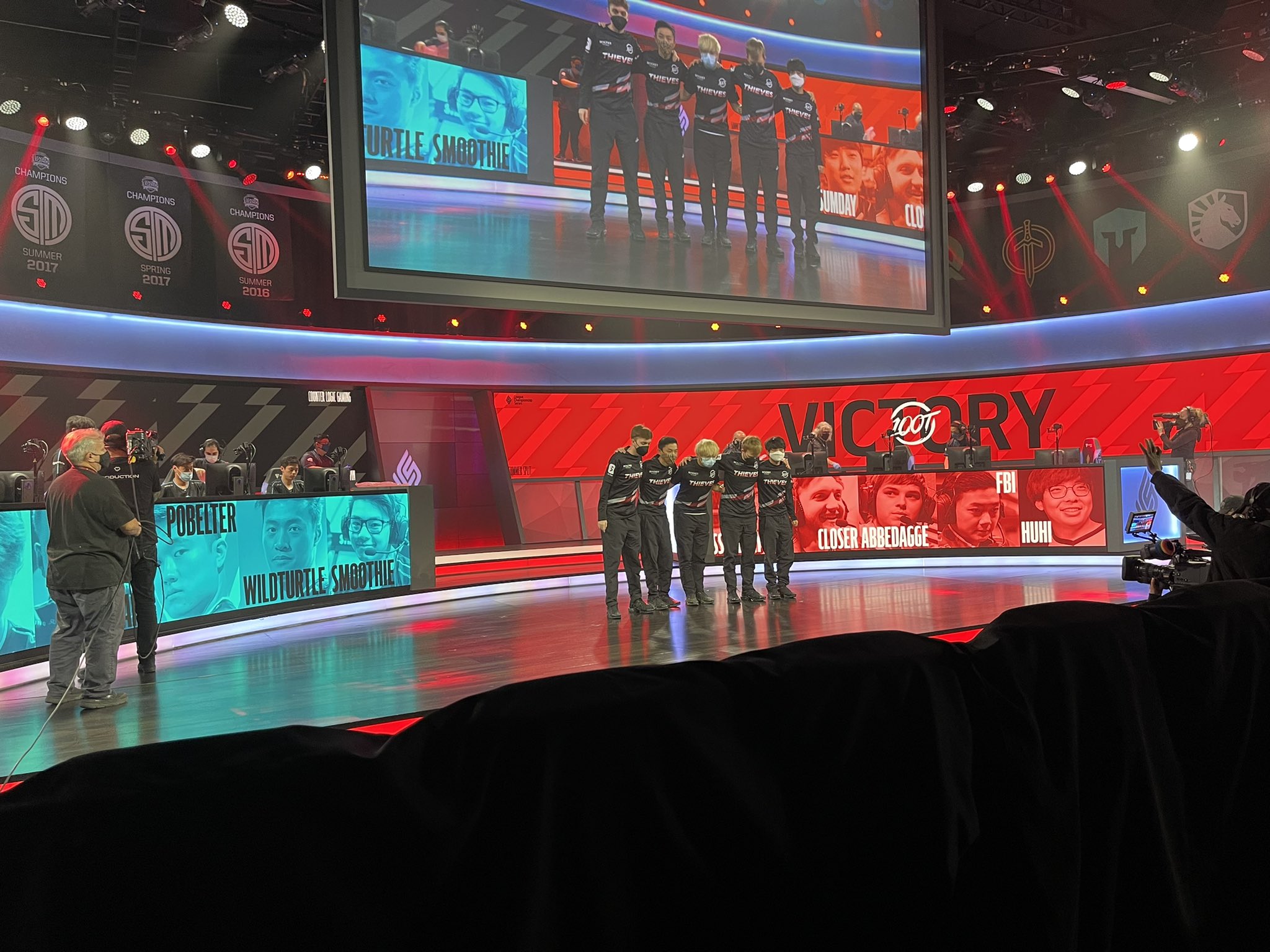 He played remotely last year and is now adjusting to being in Los Angeles. It is definitely an adjustment period for him. He is a very soft-spoken player by nature. Confidence is not something that comes to him naturally so that is something he is learning about like a pro player. Right now, we are working with him to develop these leadership qualities you need to be an LCS level jungler.
His gameplay is undeniable. The growing up part, whether that is finishing school or building confidence are the things that we knew would take time. That being said, time is being very kind to him so we are happy to facilitate that growth. When it comes to the excitement around Kenvi, you definitely should be. The kid is a superstar jungler in the making. When this will take place, I am unsure. Roster building will be a pain moving forward into 2022. He is going to light up the LCS in the future, that is no doubt."
100 Thieves recently faced a lot of attention with their PR movements and decisions, one of which was starting their academy roster for LCS.
Again, if you want to read the full interview, check it out on the esports.gg